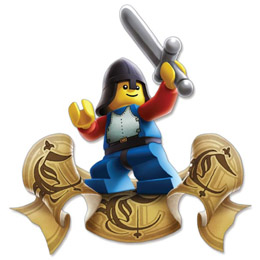 The CC Team is proud to announce our twelfth annual building contest: The Colossal Castle Contest XII. It will begin on November 1st and end on December 31st, 2014.
This contest is a bit different than other contests. We have a variety of categories each with one prize for the winner. Some categories require small creations and others need larger ones. Everyone, even with a limited supply of bricks, should be able to enter several categories. We are looking for creativity, not who has the most LEGO.
Check out the
prizes
. Seven Classic Castle sets including the popular Blacksmith Shop, Castle Guard, Maidens Cart, Catapult, Dragon Defender, Medieval Knights, and Dark Forest Fortress are prizes. There are are also idea books, custom accessories, and new castle sets. It truly is colossal!
Thank you to several anonymous donors, Rich Stehnach "Blackrock", soccerkid, and Royal Brick Customs for donating prizes for this contest.
Updated rules with fewer image restrictions can be found
here
Enjoy!
Note: Please feel free to ask contest questions in this thread. It may take several days for an admin to answer your specific contest questions. It is important to know that the admins have real lives and it may take over a week for your entry to be approved.

The submit an entry page is now active.