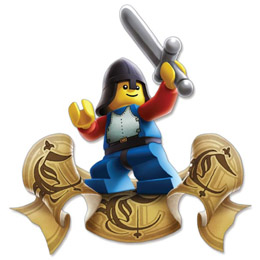 Congratulations to all of the winners in the Colossal Castle Contest XVII! Your creations were outstanding this year! Thank you to everyone who entered the contest and to all of our prize donors. An Honorable Mention is provided for the top two runner's up entries in a category and the top five runner's up in the miscellaneous category.
Please contact me by private message or email if you won a category so we can ship out the prizes!
We would also like to thank our prize donors again this year for your generous donations!
Please contact the admins if you are interested in donating a prize to the next CCC.
The Master Builder prize will be held for a future contest as the entry requirements were not met for eligibility.
http://www.classic-castle.com/events/co ... nners.html