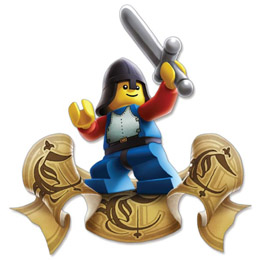 The Classic-Castle Admins are pleased to announce our eighteenth annual building contest: The Colossal Castle Contest XVIII! Our contest begins on November 8th and ends on January 10th, 2021.
The contest is designed to offer building opportunities for castle fans with small and large collections of brick. We have many new categories this year plus popular fan favorites of the past like Custom Castle Figure and Festivals and Celebrations.
Check out the
prizes
. A variety of new castle and holiday themed sets are included!
Thank you to several anonymous donors for donating prizes for this contest. Please contact the admins if you are interested in donating to next year's CCC. The contest rules can be found
here
. Enjoy!
The submit an entry portion of the contest will not be ready for one to two weeks of this announcement.
We expect you will need time to build for the categories. Good luck!
Contest questions can be posted in this thread. Remember to check the thread to see if you question has already been answered.
It may take us a few days to answer a question, especially if it is a complicated one needing review by all of the admins. Thank you for understanding.