Hey all,
Pocky is one of the adminstrators of the Pockyland forum in Taiwan. I'm not sure if this gorgeous
Blue Lion Palace
is by him, or by one of the forum members. Regardless, it's amazing.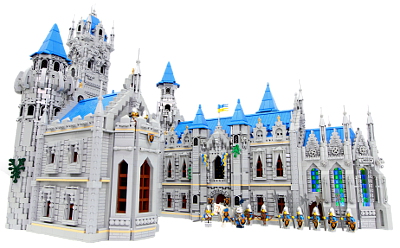 You can read more about Pocky and Rack and their forum in his
Hispabrick article
. Or, if you can read Mandarin,
go straight to the forum
.
Bruce