Viking Stave Church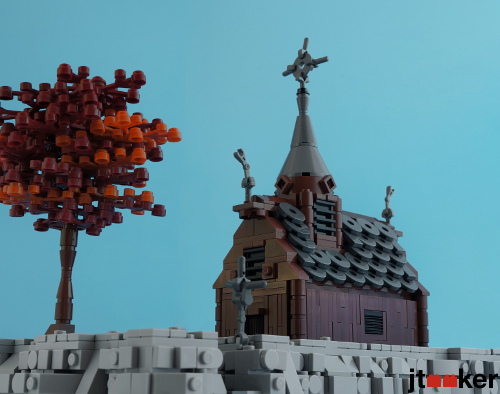 Christian churches were created in Viking settlements starting in the 12th century.
The Anglo-Saxon missionaries worked with native builders to create the distinctive style replicated in this MOC.
The large stones at the foundation of the church were key to surviving the freeze/thaw cycle of Scandinavian winters.
See additional photos at
http://lego.jtooker.com/vikingStaveChurch/