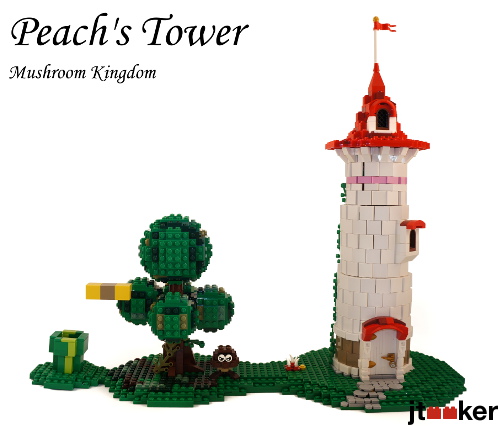 Mario Odyssey inspired me to build a white, tapering tower
with a red roof. Initially I had only planned the tower and
a 'normal' LEGO tree (limb elements) - but could not get the
look I desired.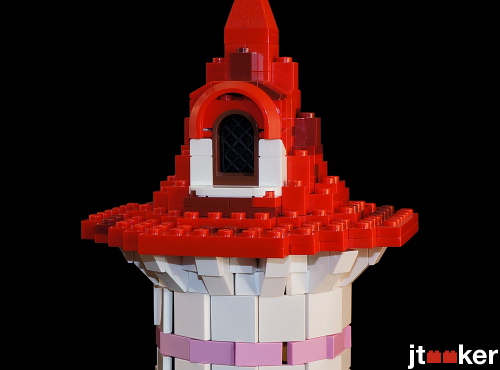 After thinking about using spheres as the tree elements,
the MOC looked more cartooney than I had intended.
This made the addition of the Goomba, Spiney and pipe fairly
natural. Now it is truly a Mario MOC of the Mushroom Kingdom.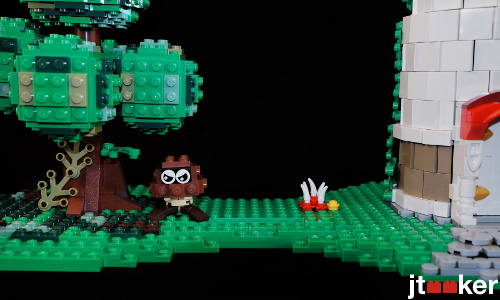 The Goomba design belongs to
Matt De Lanoy
.
Coincidentally, Colossal Castle Context XV had a
"Video Game" category - which also encouraged me to add
the hallmark Mario props.
I intentionally left out the main characters of the video
game - mostly as I did not like any minifigure renditions.
I also like how the 'natural' state of the scene allows
your imagination to fill in what may be going on.
Higher quality photos, including "in progress" photos can be
found on
my website
as well as my
flickr album
.