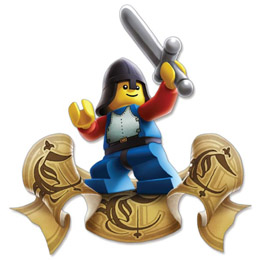 The Classic-Castle Admins are pleased to announce our seventeenth annual building contest: The Colossal Castle Contest XVII! Our contest begins on November 10th and ends on January 12th, 2020.
The contest is designed to offer building opportunities for castle fans with small and large collections of brick. You will find small categories such as vignettes and microscale and large categories such as the great wall category! We are looking for your most creative ideas and builds that stand out from the crowd.
Check out the
prizes
. Classic Castle sets include Supply Cart, Catapult, Siege Cart, and Twin-Arm Launcher. The contest also has great new sets including Desert Attack, Forest Ambush, Target Practice, and Ice Dragon Attack. To top it off, this year's master builder will win the classic set that started it all in 1970, the rare Weetabix Castle! The contest is colossal!
Thank you to several anonymous donors and soccerkid for donating prizes for this contest. Please contact the admins if you are interested in donating to next year's CCC. The contest rules can be found
here
. Enjoy!
Ask admins contest questions in this thread. It may take us a few days to respond to your question.
We will also need a week or so to prepare the online entry submission forms. Thank you.