Hi all,
If you've been watching Flickr at all for the past few weeks, you've surely been enjoying all of the great castle MOCs inspired by the Summer Joust, an annual contest organized by Isaac Snyder. The results are in! Head over to Flickr now to see the
results
and check out the awesome MOCs in the
dedicated Flickr group
. Congrats to the winners and all of the participants. Thank you to Isaac and the other organizers for this great promotion of the best LEGO theme ever.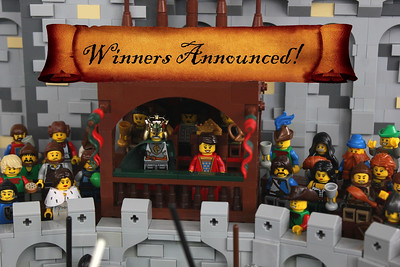 So, which ones are your favorites? I haven't posted any of the entries to the front page yet as I've been waiting until the end of the contest, but I'll try to feature a bunch of these in the coming weeks.
Bruce