Hey guys, I have a couple extra sets (still in boxes) that I'd like to trade for some Star Wars sets.
I've got the following (sealed in boxes):
8083 - Rebel Snow Trooper Battle Packs (I have about 10 of these... I'd be willing to swap for Clone Trooper or Mandalorian Battle Packs)
7597 - Toy Story Western Train Chase (I have 3 of these I can trade)
7094 - King's Castle Siege
6093 - Flying Ninja Fortress
8877 - Vladek's Dark Fortress
8780 - Castle of Morcia
7139 - Ewok Attack (have 2 of these)
6263 - Imperial Outpost [Pirates] ( I have 2 of these)
ADDED: Set pictures ( some different from above) - Click picture for high resolution
[note: sets are being advertised through various sites. A set may not be available. PM for current status of any interest]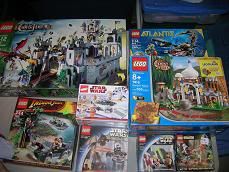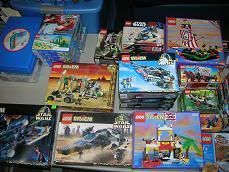 I'm looking for:
- Any current Castle sets.
- 8039 Venerator Attack Cruiser
- 7964 Republic Frigate
- 7965 Millenium Falcon
- Clone trooper figures (any kind)
- Mandolorian figures
- Queen Anne's Revenge ship
- Black Pearl ship

Willing to accept sale offers.
I'll try to add some figs and misc items that I have available as well.