I believe I have close to 200 SEALED, unsorted Series 5 collectible minifigs. I would like to sell these in lots of 10 for 30$ + s/h. Will ship worldwide.
I have about 100 SEALED, unsorted Series 4 collectible minifigs with prices stickers. Will sell in lots of 10 for 35$ + s/h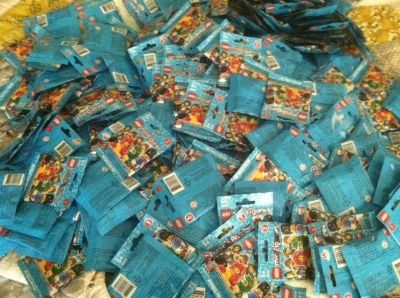 This will be a grab bag mix. There are plenty of gladiators, evil dwarfs and royal guards plus all the others.
I WILL NOT PICK/SORT/CHOOSE so please do not ask.
I am dumping them all in a big box, stirring them up and grabbing 10 at a time.
Prefer Paypal GIFT as payment.
Thanks.