Crossroads Tavern
Brickmania 002 - Daniel Siskind
1st Run - 1102 pieces - $225
2nd Run - 1102 pieces - $300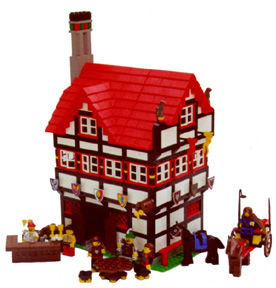 Crossroads Tavern
25 Sets - Sold Out

Crossroads Tavern was released in June 2000 by Daniel Siskind. This tavern's three stories had a bar with kegs, dining area, attic, tables and chairs, stairs, and fireplaces. Two bartenders, three dining travelers, an ale brewer and his cart, and a horse and hitching post were included along with various accessories.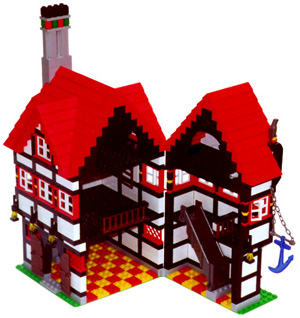 Dan also made a pirate version of this tavern, seen above, called the "Salty Anchor Tavern."


---
Images © 2004 Daniel Siskind. All rights reserved. Classic-Castle.com has permission to publish these images online for non profit purposes.