6038 Wolfpack Renegades
93 pieces - $8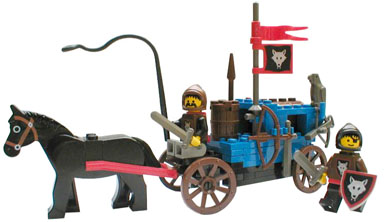 | | |
| --- | --- |
| | Wolf People's Highway Haunt |
| | Wolves' Carriage |
| | Renegats Bande de loups |
| | La voiture de la Bande des Loups |
| | "Vlucht-karos" van de Wolvenjagers |
| | Wegelagerer |

Wolfpack Renegades, released in 1992, is a smuggling cart for the Wolfpack. It contains a secret compartment for a minifigure or treasure. The set also has a driver, a foot soldier, and accessories.


---
Alternate Models: Treasure Cart and Corral
---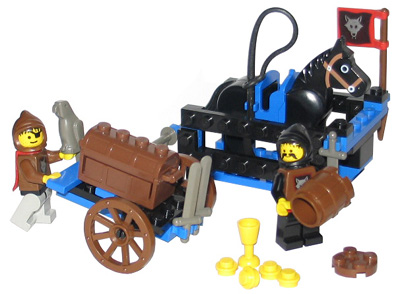 ---
Alternate Model: Wolfpack Chariot
---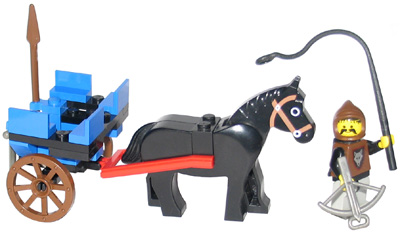 ---
Set Image © 2004 Benjamin Ellermann and Johannes Koehler. Alternate model images © 2006 Benjamin Ellermann. All rights reserved. Classic-Castle.com has permission to publish these images online for non profit purposes.