January-March 2017
---
Kraków skyline
31 III 17

Today is the last day to submit your entry to the Marchitecture contest. Toltomeja came up with the Kraków skyline featuring, among other landmarks Saint Mary's Basilica, dating to the 14th century, the Cloth Hall, the center of trade in the 15th century, and Saint Florian's Gate, a remnant of the city's defensive walls from the 14th century. Check this out along with out all of Toltomeja's MOCs on Flickr and then discuss it in our forum.
---
Very Old Friends
30 III 17

The Iron Builder competition always inspires great building, and the current battle between Pate-keetongu and Legopard using Duplo grass is no exception. Pate-keetongu shows us some Very Old Friends enjoying a smoke and some conversation outside of Bag End. Check out all of his MOCs on Flickr, and then discuss it in our forum.
---
Red Book of Westmarch
25 III 17

Have you ever noticed that on Twitter, every day is the official something day? Today claims to be #Tolkienreadingday, and so I thought I'd post something appropriate. Rather than just do something from Middle Earth, I figured I'd focus on an actual book MOC, Patrick B's rendition of Bilbo's Book from a few years ago. Share your favorite book-based MOC in our forum. BTW, follow @Classic_Castle on Twitter for MOCs as well as website and other LEGO Castle news.
---
Waelras Castle
23 III 17

Sir Gillian recently posted a MOC he actually built last year, Waelras Castle. Check this out along with all of his MOCs on Flickr and then discuss it in our forum.
---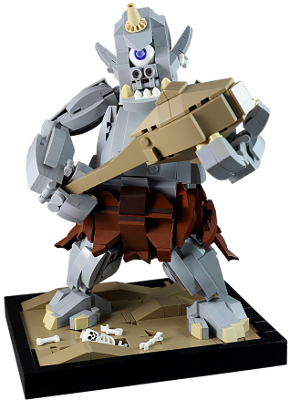 Cyclops
19 III 17

LEGO 7 built this imposing and highly poseable Cyclops. Check this out with a lot of creatures, robots, and other articulated figures, as well as other MOCs, on Flickr, and then discuss it in our forum.
---
Château de Chenonceau
13 III 17

The Marchitecture contest over on Flickr challenges builders to come up with microscale version of real buildings and skylines. Soccerkid6 shows us how it's done with his Château de Chenonceau, based on the French Château built on the River Cher in the 1500's. Check this out along with all of his (and LittleJohn's) MOCs on their site, Brickbuilt, and then discuss this great micro-MOC in our forum. And now it's your turn. What other castle can you turn into an Architecture-scale MOC?
---
CCC XIV Master Builder
1 III 17

We are extremely pleased to announce the Colossal Castle Contest XIV Master Builder. The Master Builder recognizes the individual who creates the greatest overall body of work in this year's contest. As with every year, there are several who stand out, including (in alphabetical order) Disco86, LittleJohn, Mark of Falworth, and soccerkid6. In the end, though, there can be only one. This year's Master Builder title goes to ... LittleJohn! Be sure to check out his entries and then congratulate him, and all of the great builders this year in our forum.
---
Ravenhill Castle
17 II 17

Harry Russell, known as Karrde in our forum, has been working on his Ravenhill Castle for the past couple of years in between other projects. This can be seen along with his other work on Flickr, and you have also seen his work as part of the Brick to the Past collaborations. Check it all out and then discuss this castle in our forum.
---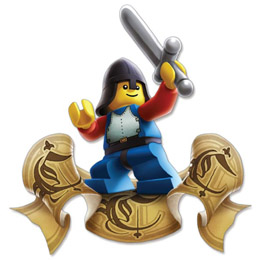 CCC XIV Winners
14 II 17

We here at Classic-Castle are excited to announce the winners of the 14th annual Colossal Castle Contest. As always, this contest brings out the best in castle building, and judging was very difficult. Please join us in congratulating the winners and the honorable mentions. Thank you to all who participated in this year's contest.
---