November- December 2015
---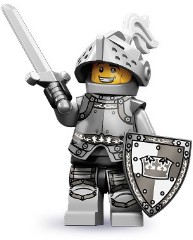 Last call for Christmas fig exchange
30 XI 15

If you're interested in participating in the Classic-Castle Christmas fig exchange you have one last chance. Read the details here and sign up by midnight tonight.


---
Thrór, King Under the Mountain
3 XI 15

Eero Okkonen, aka Pate-keetongu, has been making large-scale versions of characters from the Hobbit for the past few years. His most recent MOC is Thrór, King Under the Mountain. You can check out all of his work on his site, Cyclopic Bricks, or in his Flickr stream, and then discuss it in our forum.


---
Remembrance / Veterans Day
3 XI 15

In Flanders fields the poppies blow
Between the crosses, row on row,
That mark our place; and in the sky
The larks, still bravely singing, fly
Scarce heard amid the guns below.

Today is Remembrance Day / Veterans Day, when many nations remember the fallen soldiers and also other veterans of World War I, and later of other wars. A few years ago Janey Gunning made a series of stained glass windows, including this appropriate one for today. You can see all of her MOCs on Brickshelf and on Flickr and then discuss them in our forum.


---
CCC XIII in Bricks Culture
3 XI 15

Tim Johnson, editor of Bricks Culture magazine, asked me to share this announcement:

Bricks Culture magazine would like to feature some of the entries to CCCXIII in our January issue. We will make a selection of entries based on our own preferences; this has nothing to do with the actual judging of the competition.

We need higher resolution images because we are a print publication so please shoot your models on the best settings your camera allows, e.g. RAW format. I am happy to give more specific details or help to anyone who wants it.

If you would like any of your entries to be considered please let the editor Tim Johnson know by mailing a link to your completed entry to tim.johnson@bricksmag.com any time between now and 1 January. However, because of our printer's deadline, preference will be given to entries received by 28 December.

All entries will be credited and a complimentary copy of the magazine will be sent to each builder featured.




---